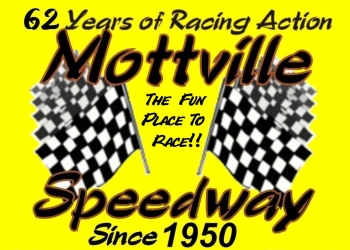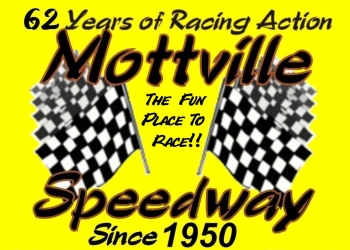 Mottville, MI — (May 3, 2015) — Dustin Kline took the Mottville Stocks, Marcus Carlson the Mini Stocks, Jack Hurford the MTC, Raymond Bakeman the Hornets and Marshall Pebler won the kart feature Sunday evening at Mottville Speedway
Kline made it two for two in the Mottville Stocks as he and Jason Harmon ran by side almost the entire race! Harmon settled for second with Mike Kline third.
Carlson won his third feature of the season over Dennis Yoder, Craig Johnson and Ron Laughman.
Hurford won his third feature of the season as he and Living Legend Eric Root ran side by side lap after lap. Root settled for scond followed by Ed Martz and Trevor Martz.
Zach Martz led the first 13 laps of the Hornet feature until he went high coming out of turn 2 and Bakeman got by on the inside for his fourth win of the season.
Next Sunday, May 10, we open at 4:30 PM and race at 6 PM featuring the Mottville Stocks, Mini Stocks, Mini Thunder Cars, and Hornets!
The first 50 mothers who buy a pit pass or general admission ticket will receive a free inspirational writing pen.