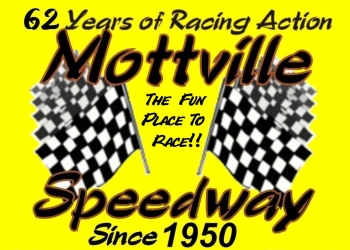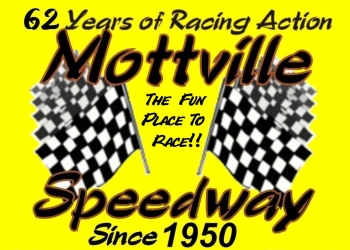 From Mottville Speedway
Mottville, MI — (April 18, 2015) — For the first time in the 65 year history of the historic Mottville Speedway actually raced a day earlier then planned due to weather concerns for Sunday.
Feature wins went to Marcus Carlson in the Mini Stocks, Jack Hurford Mini Thunder Car, Raymond Bakeman in the Hornets, and Marshall Pebler in the kart class.
Carlson fought off challenge after challenge from Ron Laughman to take his 2nd feature of the season in two trys Laughman settled for 2nd but took over the season points lead. Kris Miller was third and Curt Wolkifinger was fourth. Carlson also won the pursuit and heat with the same finish.
The Mini Thunder Car feature was the final event of the night and the best race of the night!
Eric Root took the early lead but gave way to Ed Martz who led until lap 23 when Hurford finally took command and won his second feature of the season. Martz was a very strong scond place followed by Jason Harmon, Root, Trevor Martz, Danny Payne, Travis Petto and Chris Walsworth. Trevor Martz took the pursuit over Hurford and Harmon. Ed Martz took the dasht over Root and Harmon. Ed Martz took the heat over Chris Walsworth and Root while Hurford took the consolation heat over Walsworth and Root.
Bakeman won his 2nd Hornet feature over Zach Martz and Glenna Root. Zach Martz won the pursuit over Bakeman, Root and Vern Hammond. Martz won the heat over Bakeman, Root and Hammond. Hammond went into the backstretch wall during the heat and was unable to run the feature but the car is repairable.
The Fisk Plumbing Karts started their season with Marshall Pebler setting a blistering place in taking a close feature win over Dillon Dane. Chad Weber was third and Anthony Sivits eded up fourth.
Next week Mottville Speedway switches back to Sundays with gates opening at 3:30 and racing at 5:00 P.M.The all new Mottville Stocks on Hoosier Tires make their official debut plus Mini Stocks, Mini Thunder Cars, Karts and Hornets!