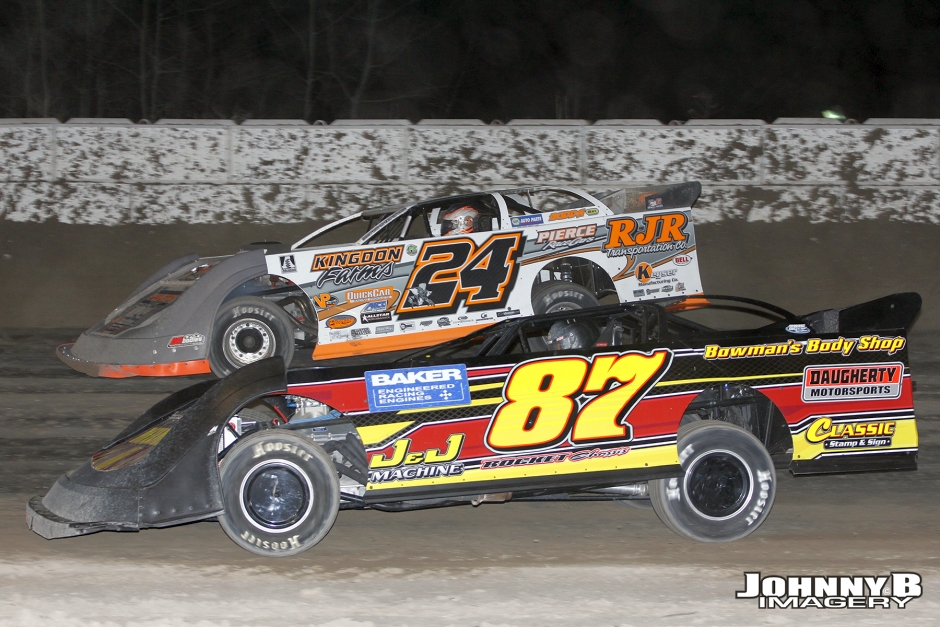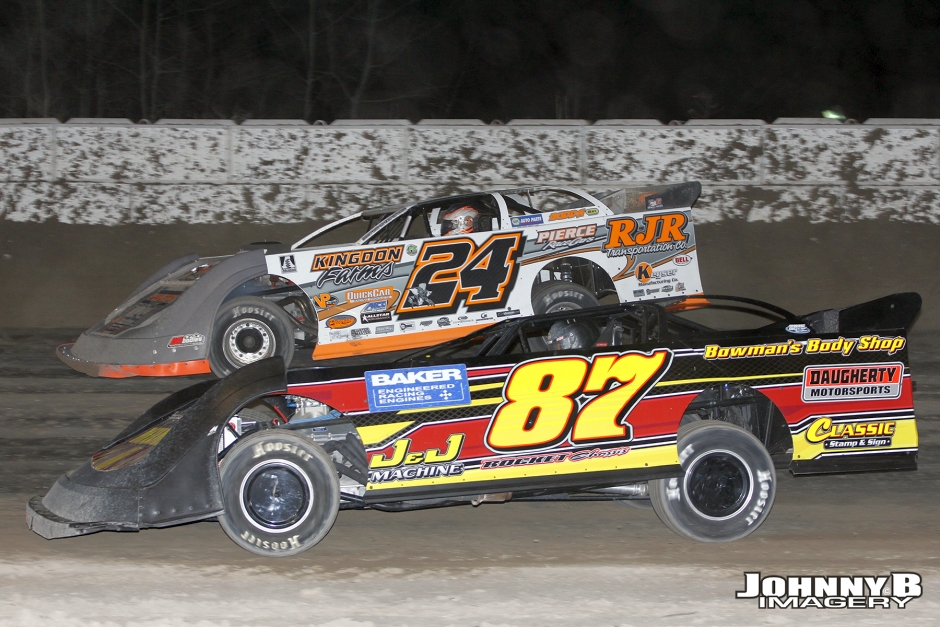 Rothbury, MI — (May 22, 2015) — Richard Neiser won the late model feature Friday night at Winston Speedway.  Tom Sprague, Jr., Eddie Reyes, Nick Kurtz, and Kyle Borgman rounded out the top five.
Other feature winners on Friday included Jeffery Erickson, Jr. in the UMP Modifieds, Josh Grabe in Michigan Dirt Modifieds, Derek Poland in street stocks, and Robb Sternberg in the bombers,
Dave Redmon and Buck Spencer won Warrior features.