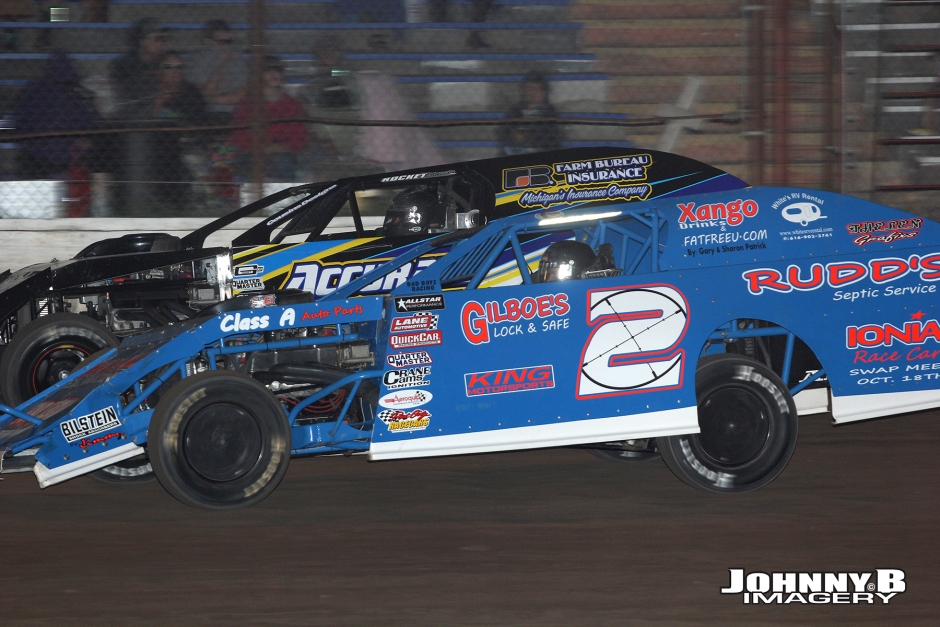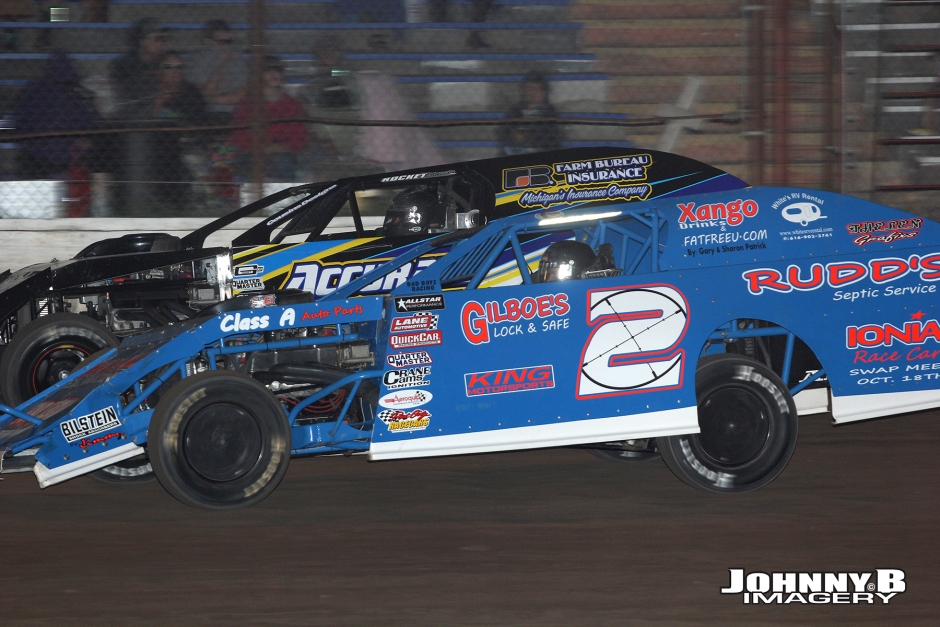 From MPH Promotions
Troy, MI — (May 13, 2015) — The next race of the fifth anniversary 2015 racing season for the Allstar Performance Michigan Dirt Cup Modified Tour Presented by Allstar Performance (MDC) will be at the track that hosted the inaugural race back in 2011, the fast 3/8 (0.375) mile semi-banked clay oval of I-96 Speedway, located east of Grand Rapids and west of Lansing in Lake Odessa, Michigan serves as hosts of the Spring Brawl 35 Presented by Allstar Performance on Friday, May 15th. In celebration of the fifth anniversary season, the Michigan Dirt Cup Tour will increase the start pay from $200 to $250 to start for membered drivers this Friday.
In five previous appearances at I-96 Speedway, there have been five different winners with 2014 Tour Champion Travis Stemler scoring the most recent win on September 20th, 2014 to clinch the championship. Two other former series champions, Jacob Poel (2012 & 2011) and David Mielke (2013) also have wins which came in the 2014 and 2013 seasons respectively. Aaron Morey's victory came in 2012 while Mark Anderson won the inaugural race in 2011.
Mielke is coming off of a thrilling victory in the 2015 MDC Modified Tour season opener at Winston Speedway (MI) on May 8th and will be looking to repeat that performance at I-96. Defending Tour Champion, Travis Stemler returns to his home track and is wanting a return trip to victory lane in front of the home track crowd. Three more former winners in MDC Modified Tour competition at I-96, Poel, Morey and Anderson will also all try to become the first repeat winner at the Lake Odessa facility.
Out-Pace Racing Products L.L.C. has joined the Allstar Performance Michigan Dirt Cup Modified Tour as a contingency sponsor. Out-Pace will award the second non-qualifier a product certificate at each MDC event in 2015. Out-Pace has been involved in racing and building components for racing for over 18 years. They have developed a solution for the problem of sticky and seized rod ends that racers have been dealing with for years. Their innovative system reduces the time it takes to maintain your rod end components, along with a host of other benefits. For more information visit: www.out-pace.com
As for the post-race contingency awards from Winston, Collin Thirlby was the winner of the $100 QuickCar Racing Products Hard-Charger Award while Bob Baldwin scored the $100 Crane Ignition Systems award. Aaron Morey received the $100 QuarterMaster Award as the $100 Allstar Performance Award went to Mike Patrick. The $100 Aeroquip Performance Products Award was collected by Jeff Erickson Jr., as Rich Robinson Jr. scored the $100 Lane Automotive Award and Mike Peterson grabbed the $100 Driven Racing Oil Award. Finally, Dave Baker and Loren Short snared the Hoosier Racing Tire Awards.
To learn more about the Allstar Performance Michigan Dirt Cup Modified Tour Presented by Lane Automotive, go to the website at: www.michigandirtcup.com. You can also follow MDC all season long on Facebook and Twitter at: www.facebook.com/midirtcup and www.twitter.com/michigandirtcup. For further information, email Michigan Dirt Cup, Director of Operations Scott Menlen at smenlen@michigandirtcup.com Finally, for more information about I-96 Speedway, the host track for the second race of the season, log onto their website at: www.i96speedway.com.