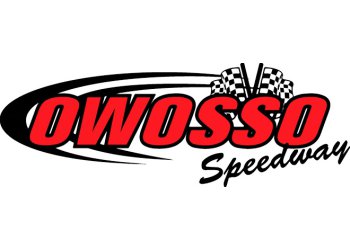 From MCR Dwarf Cars
Ovid, MI — (June 13, 2015) — With a threat of rain all around, the MCR Series took to the high banked 3/8 mile Owosso Speedway for the first of two stops during the 2015 season. Sheridan, Illinois driver Eddie Ensor made the long haul worthwhile as he would set fast time with a 16.067 lap. Mike McManman Jr would pick up his second heat race win of the season while Morgen Baird would collect the win in heat number two.
Rick Ayers and Kevin Ayers led the field to the green and before turn two the cars were already three wide battling for position! Mike McManman Jr would take the top spot until Troy Hoffman would take over. Baird would then take over until a caution for problems with the Ensor ride would bunch the field up. the Owosso Option would come in to play for the first of two times as Furnas would move to the inside of Baird for the restart. Furnas would power to the lead with Baird and Eric Hoffman in tow. A caution with just six laps to go would allow Eric Hoffman to take advantage of the leaders choosing the high side and moving him to the inside front row for the restart. The four time Series champion would make no mistake once the green flew and would guide his L&K Concrete #97x to the big win! Furnas would hang on for second over Baird, Kim Hughes, and Stephen Bobek.
Furnas takes a one point advantage over Baird and three point advantage over E. Hoffman into the next race at Angola Motorsport Speedway. For all the latest on the MCR Series please visit www.midwestclassicracers.com or follow us on Facebook.