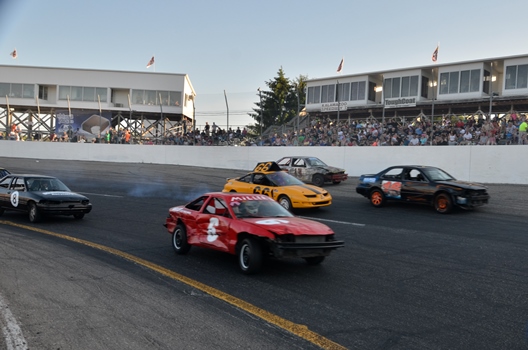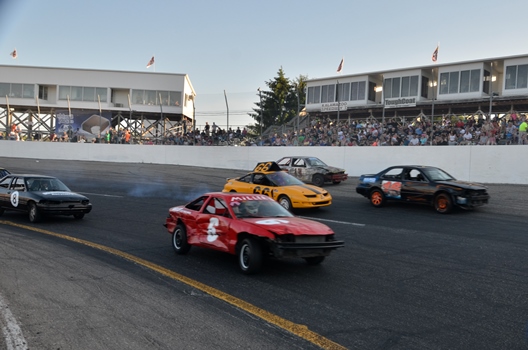 From Kalamazoo Speedway
KALAMAZOO, MI – Shane Miller collected the victory Sunday night in the season opener for the Four Cylinder Enduro Series at Kalamazoo Speedway. Miller took the lead from eventual runner-up Ed Clawson and never looked back in his route to victory. Zack Cook finished a solid third ahead of Jim Cauffman and Tom Easey. Jeff Cauffman led the second half of the top ten over Bob Miller, John Culp, Cole Coelofs and Calvin Foote. The Enduro Series will now take about a month break before the Stars & Stripes 200 Enduro Presented by Orrin B. Hayes on Saturday, July 4th. The Vores Compacts will also be on hand that night and the evening will conclude with the Zoo's biggest fireworks extravaganza ever!!
Next Saturday, May 30 will see yet another full 6 in 1 show featuring the Weller Auto Parts 40 for the NASCAR Whelen All-American Series Outlaw Super Late Models. Billy Shannon brings will put his slim five point lead on the line over AJ Foote, Mark Shook, Mike "Bubba" Brooks, Jeff Bozell and the others. The Outlaw Super Late Models and Super Stocks will both be looking for their fourth different winner in as many races. The Pro Stocks and Mini Stocks will also be in action, as will the Outlaw Cyber Stocks, who will be running the $300 to win "Goat Roper 25 Presented by Hoosier Tire". The Flip Flop Cyber Stocks will complete the program.