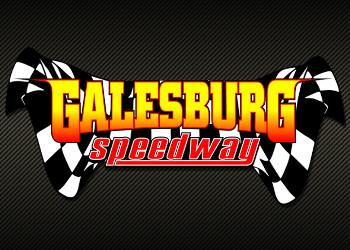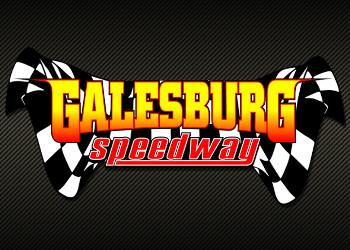 From Galesburg Speedway
Galesburg, MI — (May 2, 2015) — For the 68th straight year Galesburg Speedway opened the gates for some of the best short track racing in Michigan. With the sun shining and temperatures in the 70's, 72 cars took the track to open the 2015 season.
Galesburg Speedway was excited to re-open the famous 1/4 mile asphalt bull ring to the Outlaw Latemodels as well as the newest addition the Outlaw Burg Stocks. With 72 cars taking the green flag to open the season, we are excited for the drivers and fans to see Galesburg Speedway returning to a premier track we all know it can be. It has been a lot of work from a lot of people. We thank you fans, drivers and sponsors for helping along the way.
In qualifying the 22 Burg Stocks would go out first and would see Will Slaughter take fast time, with a blistering lap of 18.128. Ed Clawson, Curt Daniel, Dennis Mudd and Brandy Emerson would complete the top 5. In the heat race #1, Bob Pierce took the win followed by Chet Losey and Travis Petto. The A feature was won by Mark Green who bested Mike Yale in second and Doug Sly in third. Completing the top 10 was Bob Pierce, Chet Losey, Ed Clawson, Danny Payne, Travis Petto, Brandy Emerson and Will Slaughter. The B feature was won by Bob Pierce with Brandon Marks in second followed by Richard Edwards in third.
Next to qualify were the 17 Outlaw Burg Stocks and Tyler McGhan would set the pace with a great lap of 16.440. John Neal III, Johnny Hyder, Jeff Sayles and Brent Denton. In heat race #1, Tristan Winter captured the win, followed by Kyle Brigance and James Green. In heat race #2 the winner was John Neal III and in second was John Neal and in third, Brent Denton. In the feature John Neal III would be the first to the checker flag winning the first ever Outlaw Burg Stock A Feature, in the history of this great speedway. In second was Brent Denton, to complete the top 10, Tyler McGhan, Jeff Sayles, John Neal, Stubby Neal, Ryan Osborne, Tristan Winter, James Green and Larry McNally.
Street Stocks were third to qualify and Shane Miller would start off where he ended last season with a fantastic lap of 15.899, to take the top spot out of the 18 total cars to qualify. Toby Montgomery, Scott Gary, Kevin England and Brad VanAvery all posted great laps and would qualify in the top 5. In heat race #1 the birthday boy, Matt Elsey would pilot his hot rod to the win. Brad VanAvery in second and Scott Gary Jr. in third were in hot pursuit. In the second heat race, in one of the more emotional and special moments in racing, Bob Reed would take the win in his tribute car for Ashley and Justin. The remainder of the top 3, were Joe Gonzales and Lance Gary. In the feature it turned out to be a very happy birthday for Matt Elsey, who took his second win of the day. Brad VanAvery took second, followed by Kevin England and finishing out the top 10 was Scott Gary Jr, Ryan Montague, Lance Gary, David Elliott, Shane Miller, Bob Reed and Christina Rantz.
Sportsman had a strong showing with 14 cars and Justin Dinzik would grab the top spot with a lap time of 15.018 just barely topping the lap time of Jesse Vanavery of 15.040. Simmie Hicks Jr., Dave Leonard and Adam VanAvery would all take home top 5 times. Heat race #1 was won by John Dole followed by Dave Leonard and Jesse VanAvery in third. Travis Ainsworth won heat race #2 followed by Angela Buchine in second and Josh Trammell in third. In the feature Angela Buchine would take the victory followed closely by John Dole and Justin Dinzik the rest of the top 10 was Simmie Hicks Jr., Dave Leonarrd, Jesse VanAvery, Josh Trammell, Travis Ainsworth, Jack Galbreath and Ralph Wine Jr.
In their return to Galesburg Speedway the Outlaw Latemodels drew in a modest field and saw Marty Crawford take fast time with a remarkable lap of 14.625. John Dole, Cory Pressler, Bud Phillips and in fifth Bruce Stanton. In the heat race Cory Pressler would take the checker flag first followed by John Dole and Bruce Stanton. The feature would see very few cautions and some great racing between the Cory Pressler, Marty Crawford and coming on late the John Dole. At the line Cory Pressler would take the flag and win followed by Marty Crawford in second, John Dole in third, Bud Phillips in fourth and completing the top 5 was Bruce Stanton.
Next week all 5 classes will be in action and the Burg Stocks will be running a 50 lap feature. We look forward to seeing all of you and ask you to bring a friend.
Photograph of Bob Reed in the Galesburg Speedway Winner Circle courtesy of Opal Hyatt.