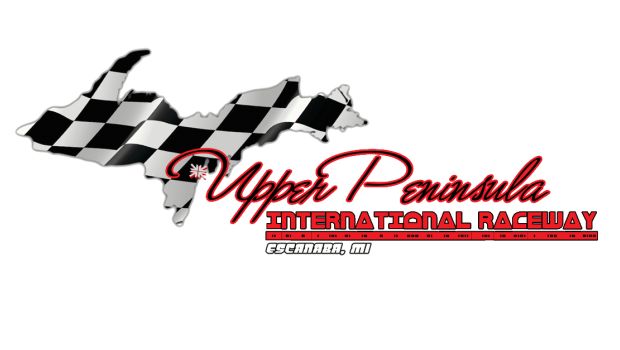 From Todd Rose
Escanaba, MI — (April 30, 2015) — With support from sponsors, fans, racers, the Upper Peninsula State Fair and volunteers, the Upper Peninsula International Raceway is preparing for its' sixth race season in Escanaba, MI. The 2014 racing year provided some of the most exciting and memorable moments both on and off the UPIR dirt track with 127 racers from Michigan and Wisconsin slinging dirt. The 2014 season was kicked off in a big way with NASCAR driver Ken Schrader racing his Federated Auto Parts modified in the season opener. Schrader would win the event, racing from the back to the front in the 25 lap race. In the following months the action picked up with three and four wide racing and many races being decided on last lap passes.
Returning to action this year are the same six racing divisions; the Junior Micro-Sprints, 500 Micro-Sprints, 600 Micro-Sprints, Sport Fours, Street Stocks and Modifieds. Each respective division had many moments to remember, and many different winners in 2014.
Race dates are June 6, 13, 20 and 27; July 18 and 24; August 1, 7, 22 and 29; September 18, 19 and 20 features the 6th Annual UPIR (Yooper) Fall Classic. July 18 is the 5th Blast from the Past with the Milwaukee Vintage Modifieds, Art Richer Memorial Race and honoring local racing legends. The July 24 race is being held on a Friday at the request of the Holiday Ramblers national camping group so campers can enjoy the watching the UPIR dirt warriors. Over 300 camping rigs from across the United States are expected to enjoy a week at the Upper Peninsula State Fairgrounds. The August 7 race is also being held on a Friday to kick off two days of motorsports entertainment with the Armageddon on Wheels thrill show on August 8. www.armageddononwheels.com UPIR grandstand admission will continue with family affordable prices of $5 with children 10 and under admitted free.
One thing that won't be returning this year is the old clay track surface. A new racing surface with donated clay will improve conditions for racers and fans.
On May 2 from 11AM to 2PM EST the 5th Annual Revvin' It Up For Racing Car Show sponsored by and held at the Island Resort and Casino will give fans a preview of the 2015 race vehicles from UPIR, Bark River International Raceway, Three Fires Off Road Park and Norway Speedway. Fans can visit with drivers, take advantage of specials from the casino, vote for their favorite driver in each division and register to win tickets to the Michigan International Speedway NASCAR race. A general membership meeting for UPIRA will be held at 3:00 PM in Club 41 after the car show.
The engines will roar to life twice in May, with two practice sessions scheduled for May 9 and 16 from 12 to 5 PM EST. Pit passes for practices are $10 with free grandstand admission. Visit www.upirtrack.com for updates.