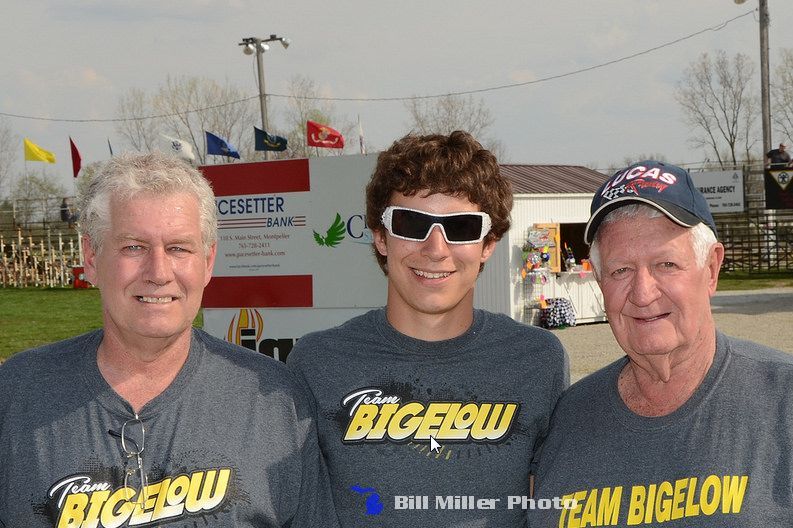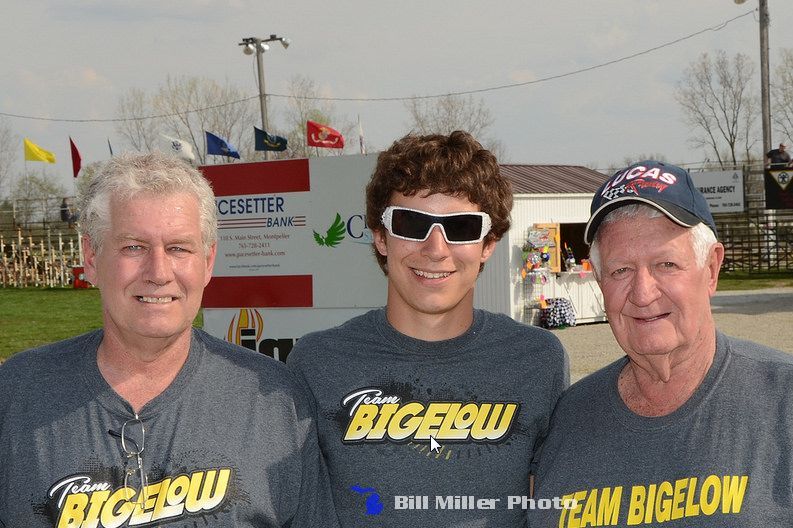 From Must See Racing
Holly, MI – April 22, 2015 – Must See Racing announced today that its upcoming event at Berlin Raceway in Marne, MI on May 2 will be known as the inaugural "Tom Bigelow Classic". The event will honor former USAC Midget and Sprint car champion, as well as 9-time Indy 500 starter, Tom Bigelow. This will be the second Must See Racing sprint car event of the year.
'It's really nice" explained Bigelow responding to the news of an event honoring him. "It's a real honor when you get recognized for things you've done in racing".
Bigelow acknowledges that Berlin Raceway was a track he enjoyed racing at and he enjoyed a bit of success there. "I liked it. I probably only ran there 3 times but I really enjoyed racing there. We did win a USAC Sprint Car race there in the 70's. I don't remember too much about that particular night except all the regulars where there. Tom Sneva, Johnny Parsons and all the regular guys were there. That's when a few of the guys had the rear-engine sprint cars".
One of his other visits to Berlin wasn't as memorable. "I remember running off the backstretch another time I was there" laughs Bigelow. Bigelow is anxiously awaiting the May 2 event and plans to be on hand to greet friends and fans alike.
Bigelow was the 1978 USAC Sprint Car champion, 1984 USAC Midget champion, and 1982 Indy Speedrome USAC Regional Midget champion. Bigelow held the all-time USAC Sprint Car win record with 52 for several years until Dave Darland surpassed him last August.
Must See Racing president Jim Hanks elaborated on the inaugural "Tom Bigelow Classic". "It's our second event of the year explains Hanks" Berlin is one of the better tracks we run at in the Midwest. The fans love open wheel racing and the track is professionally run. This was the perfect event to honor to Tom Bigelow. Tom is one of the best diplomats and heroes of our sport. He is a superstar and gentleman. I don't know anyone better to recognize" concluded Hanks.
The May 2 event is shaping up to be a great night of racing as a stellar field of winged sprint cars is expected. Officials anticipate one of the strongest line-ups in recent years. Early entries for this event already include" Ryan Litt, Jimmy McCune, Jason Blonde, Jeff Bloom, Jo JoHelberg, Tim Cox, John Turnbull, Jr. and Dustin Daggett. Jeff Bloom is the most recent Must See Racing winner after winning the April 4 event at Hickory (NC) Speedway.
Must See Racing features the "The Fastest Short Track Cars in the World" and showcases the premier winged pavement sprint car teams in the country. For more info on the "Tom Bigelow Classic" and Must See Racing please log onto www.mustseeracing.com