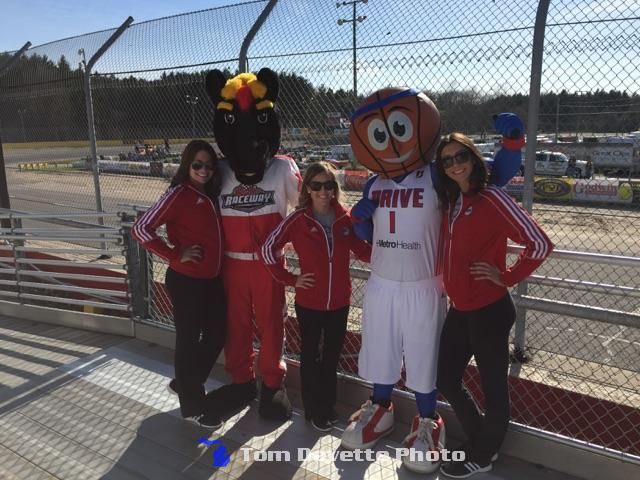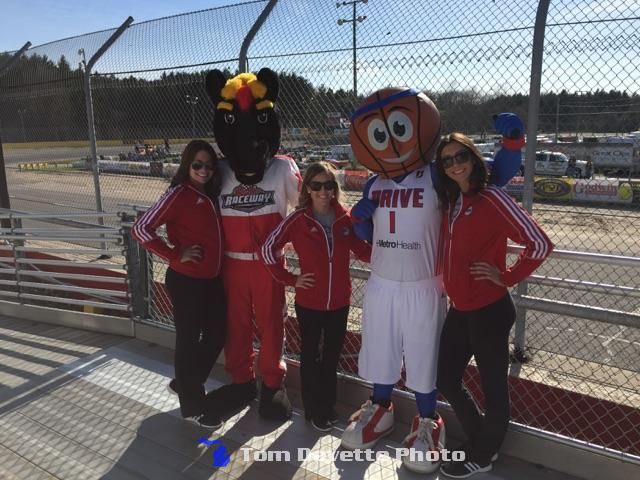 Berlin Raceway and Crystal Motor Speedway were not disappointed by Mother Nature on opening night of their 2015 seasons on Saturday.  With temperatures in the 70's both facilities had great crowds with Crystals being standing room only.   Berlin fans were able to take advantage of nice weather and $5.00 admission to see Outlaw Super Late Models.  I wonder how many other facilities were kicking themselves for not opening this weekend, though April is generally a crapshoot in the Great Lakes State when it comes to weather.
The nice weather combined with Merritt Speedway not opening until May 16th helped in producing a field of Late Models that required two B-Mains on Saturday.   This week Crystal fans have their only opportunity to see the Engine Pro Sprints on Dirt presented by ARP series and Late Models on the same card.
SOD will start the 2015 season Saturday with Adrianna Irwin taking the helm for the series for the first time.  Adrianna is the daughter of SOD founder and Michigan Motorsports Hall of Famer John Naida.  Changes for 2015 include a format change with the top finishers in each heat race transferring to the feature rather than passing points, no front stretch redraw, and not dash except for a couple of special events this season.  Much of the race day officiating crew is the same with Pat Holzinger manning the pit tent.  Look for Rick and Steve Irwin to also help with officiating during the season.
Erik Jones got thrown into the deep end of the NASCAR Sprint Cup Series on Sunday evening in relief of Denny Hamlin due to a muscle spasm in Hamlin's neck.  Jones soldered to a 26th place finish despite not being fitting for the car.   Several people including the Associate Press' Jenna Fryer have speculated with might see Jones make his sprint cup debut at Kansas Speedway for Joe Gibbs Racing in the 18 car.  Jones arrived at Bristol five minutes before cars were slated to fire after a rain delay.
Mottville Speedway is one more the more unique venues in the State of Michigan.  Mottiville lived up to that billing when they decided to move up their racing program from Sunday to Saturday due to the weather forecast.  Mottville managed to run their program under sunny skies and avoided the wet weather that hit the state on Sunday afternoon.   Mottville will return to Sundays this weekend.
Several Michigan drivers were busy Saturday at Eldora Speedway for their season opener. Brian Ruhlman and Jeep VanWormer picked up fifth and sixth place finishes in the Late Model feature along with Brandon Thirlby and Ryan VanderVeen finishing 10th and 11th.  Travis Stemler picked up a fifth place finish in the modified feature while Curt Spaulding and Mark Anderson were 9th and 10th.
Business is picking up this week for Michigan race tracks as Spartan Speedway, I-96 Speedway, Mt. Pleasant, and Tri-City Speedway are slated to open this week while Auto City Speedway, Flat Rock Speedway, Galesburg Speedway, and Kalamazoo Speedway all host season opening events on Saturday.
I am still waiting on a handful of schedules to be published, but overall I felt it was a great opening weekend for MichiganRacingNews.com.  Thanks to everyone that checked out the site this weekend.  As of now visits to Crystal, I-96, and Berlin are in the works for the next two weeks.