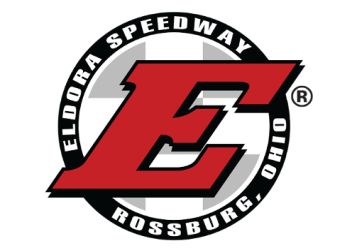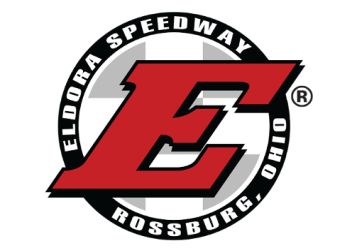 From Eldora Speedway
Rossburg, OH — (April 18, 2015) — Rusty Schlenk held off Devin Gilpin to the win the $5,000 Sunoco American Late Model Series (ALMS) in the 62nd season opener Saturday night at Eldora Speedway.
Schlenk, from McClure, Ohio, started seventh and passed Gilpin on a lap 13 restart of the 25-lap feature. He then was untouched as he took the checkered flag.
It was the best race of the night as Gilpin led the first three laps, before being passed by Brian Ruhlman on lap four. Ruhlman held the point for the next nine laps as the leaders sliced their way through traffic before Schlenk took control and the checkered flag.
Kyle Strickler came home victorious in the DIRTcar UMP Modified race defeating teammate Patrick Lyon in the 20-lap feature. Strickler, from Mooresville, N.C., started third, but shot to the front leading every lap in the wild affair. He collected a rich $5,000 check in Eldora's victory lane.
Rob Trent, 46, from Lima, Ohio, won the $1,000 stock car feature, holding off defending champion and pole sitter Frank Paladino. A new rules package made the racing even closer with three and four-wide action throughout the 15-lap event. Trent passed Paladino in turn four on lap 10 to win the richest stock car regular season purse in Eldora history.
It was a beautiful evening for Eldora's opener with 75 degree weather greeting the winter-weary crowd who paid tribute to Eldora Speedway founder Earl Baltes who passed away on March 23.
The next event at Eldora is the April 25 Saturday Night Speedfest with the DIRTcar UMP Modifieds and Double Features for the Eldora Stocks. The gates open at 4 pm (EDT), with Hot Laps at 5 pm and the racing beginning at 6 pm. Tickets information is available online http://www.eldoraspeedway.com/races/schedule/saturday-night-special/tickets/ or at (937) 338-3815.
62nd Season Opener by Allstar Performance
April 18, 2015
Sunoco American Late Models – 30 cars
Heat 1 – (8 Laps)
1. 55-Jeep VanWormer[4] ; 2. 49-Brian Ruhlman[3] ; 3. 7R-Kent Robinson[2] ; 4. 95J-Jerry Bowersock[1] ; 5. 20-Chad White[5] ;6. 34-Herb Reich[6]
Heat 2- (8 Laps)
1. 54-Matt Westfall[3] ; 2. 11R-James Rice[2] ; 3. C9-Steve Casebolt[4] ; 4. 75-Dusty Moore[1] ; 5. 13H-JR Hotovy[5] ; 6. 23V-Ryan VanderVeen[8] ; 7. 27-Eric Spangler[7] ; 8. M14-Brandon Thirlby[6]
Heat 3 – (8 Laps)
1. 1G-Devin Gilpin[3] ; 2. 11S-Rusty Schlenk[2] ; 3. 11JR-Josh Rice[5] ; 4. 15A-Phil Ausra[6] ; 5. 5N-Dustin Nobbe[7] ; 6. 1-Benjamin Mott[8] ; 7. 31-Nick Latham[4] ; 8. 6M-Dona Marcoullier[1]
Heat 4 – (8 Laps)
1. 20C-Duane Chamberlain[2] ; 2. 83-Scott James[3] ; 3. 3-Matt Miller[4] ; 4. 88-Andrew Reaume[1] ; 5. 87-Richard Neiser[7] ; 6. 76-Butch Kruckeberg[8] ; 7. 13-Justin Pauley[5] ; 8. 8-Rob Anderzack[6]
B-Main – (10 Laps)
1. 13H-JR Hotovy[2] ; 2. M14-Brandon Thirlby[13] ; 3. 87-Richard Neiser[4] ; 4. 20-Chad White[1] ; 5. 5N-Dustin Nobbe[3] ; 6. 34-Herb Reich[5] ; 7. 27-Eric Spangler[10] ; 8. 13-Justin Pauley[12] ; 9. 76-Butch Kruckeberg[8] ; 10. 1-Benjamin Mott[7] ; 11. 8-Rob Anderzack[15] ; 12. 23V-Ryan VanderVeen[6] ; 13. 9N-Ted Nobbe[9] ; 14. 31-Nick Latham[11] ; 15. 6M-Dona Marcoullier[14]
A-Main – (25 Laps)
1. 11S-Rusty Schlenk[7] ; 2. 1G-Devin Gilpin[3] ; 3. 83-Scott James[8] ; 4. 54-Matt Westfall[2] ; 5. 49-Brian Ruhlman[5] ; 6. 55-Jeep VanWormer[1] ; 7. 11JR-Josh Rice[11] ; 8. 11R-James Rice[6] ; 9. 20C-Duane Chamberlain[4] ; 10. M14-Brandon Thirlby[18]; 11. 23V-Ryan VanderVeen[21] ; 12. 95J-Jerry Bowersock[13] ; 13. 88-Andrew Reaume[16] ; 14. 15A-Phil Ausra[15] ; 15. 87-Richard Neiser[19] ; 16. 3-Matt Miller[12] ; 17. 13H-JR Hotovy[17] ; 18. 5N-Dustin Nobbe[20] ; 19. 7R-Kent Robinson[9] ; 20. 1-Benjamin Mott[22] ; 21. 75-Dusty Moore[14] ; 22. C9-Steve Casebolt[10]
==================================
DIRTcar UMP Modifieds – 43 cars
Heat 1 – (8 Laps)
1. 111-Curt Spalding[2] ; 2. 7-Evan Taylor[8] ; 3. L5-Casey Luedeke[3] ; 4. 5-Jonathan Taylor[7] ; 5. X-Jerry Bowersock[11] ; 6. 20-Josh Morton[9] ; 7. 188-Aaron Orr[1] ; 8. 75-Gary Dunaway[4] ; 9. 71D-Anthony Davis[6] ; 10. 88-Scott Orr[5]
Heat 2 -(8 Laps)
1. 11H-Mike Hohlbein[3] ; 2. 10-Scott Bowersock[1] ; 3. 5X-Tim Richardson[2] ; 4. 16-Jeff Koz[4] ; 5. 45P-Brian Post[5] ; 6.52-Weasel Phlipot[6] ; 7. 51G-Brandon Green[7] ; 8. 05-David Smith[9] ; 9. 26-Jared Spalding[11] ; 10. 33-Bobby Boone[8] ; 11. 51T-Cody Timmerman[10]
Heat 3 – (8 Laps)
1. 8-Kyle Strickler[6] ; 2. 2-Travis Stemler[9] ; 3. 1G-Devin Gilpin[8] ; 4. 85-Kent Robinson[1] ; 5. 47-Collin Thirlby[7] ; 6. 43A-Mark Anderson[4] ; 7. 55S-Zach Schroeder[5] ; 8. 18-Ryan Sutter[2] ; 9. 36-Brandon Vaughan[10] ; 10. 4S-Rob Starkey[11] ; 11. 79-Shane Unger[3]
Heat 4 – (8 Laps)
1. 01L-Patrick Lyon[4] ; 2. 4-Jason Kinney[9] ; 3. 17-Tanner Wilson[6] ; 4. 1-Scott Williams[11] ; 5. 3W-Dylan Woodling[8] ; 6. 9V-Shawn Valenti[2] ; 7. 35-Jeremy Hayes[5] ; 8. 39-Brian Ruhlman[1] ; 9. 21-Drew Charlson[7] ; 10. 28-Shaun Smith[3] ; 11. 13-Jacob Hawkins[10]
B-Main 1 – (10 Laps)
6. 33-Bobby Boone[12] ; 7. 71D-Anthony Davis[9] ; 8. 75-Gary Dunaway[7] ; 9. 188-Aaron Orr[5] ; 10. 45P-Brian Post[2] ; 11. 51G-Brandon Green[6] ; 12. 88-Scott Orr[11] ; 13. 51T-Cody Timmerman[13] ; 14. 42P-Cody Parker[14]
B-Main 2 – (10 Laps)
2. 47-Collin Thirlby[1] ; 3. 43A-Mark Anderson[3] ; 4. 3W-Dylan Woodling[2] ; 5. 39-Brian Ruhlman[8] ; 6. 35-Jeremy Hayes[6] ; 7. 55S-Zach Schroeder[5] ; 8. 18-Ryan Sutter[7] ; 9. 9V-Shawn Valenti[4] ; 10. 21-Drew Charlson[10] ; 11. 79-Shane Unger[13] ; 12. 4S-Rob Starkey[11] ; 13. 36-Brandon Vaughan[9] ; 14. 28-Shaun Smith[12]
A-Main – (25 Laps)
1. 8-Kyle Strickler[3] ; 2. 01L-Patrick Lyon[4] ; 3. 13-Jacob Hawkins[18] ; 4. 1G-Devin Gilpin[11] ; 5. 2-Travis Stemler[7] ; 6. 7-Evan Taylor[5] ; 7. 5-Jonathan Taylor[13] ; 8. 17-Tanner Wilson[12] ; 9. 111-Curt Spalding[2] ; 10. 43A-Mark Anderson[22] ; 11. L5-Casey Luedeke[9] ; 12. 20-Josh Morton[19] ; 13. 3W-Dylan Woodling[24] ; 14. 4-Jason Kinney[8] ; 15. X-Jerry Bowersock [17] ; 16. 16-Jeff Koz[14] ; 17. 11H-Mike Hohlbein[1] ; 18. 52-Weasel Phlipot[21] ; 19. 5X-Tim Richardson[10] ; 20. 1-Scott Williams[16] ; 21. 05-David Smith[23] ; 22. 10-Scott Bowersock[6] ; 23. 85-Kent Robinson[15]
====================================
Eldora Stock Cars – 25 cars
Heat 1 – (8 Laps)
1. 61-Rob Trent[7] ; 2. 7C-Jordan Conover[5] ; 3. 99K-Andy King[8] ; 4. 37-Glenn Knick[4] ; 5. 00-Corey Wooten[2] ; 6. 1 OFF- Kenny Brady[1] ; 7. 1M-Jeff Matheny[6] ; 8. 23-Casey Barr[9] ; 9. 54-Dan Wooten[3]
Heat 2 – (8 Laps)
1. 5G-Anthony Goode[5] ; 2. 19-Wayne Williams[1] ; 3. 9-Eric Sandlin[6] ; 4. 11js-Jeff Semmens[8] ; 5. 17-Red Harvey Jr.[7] ; 6. 36-Adam Schaeff[2] ; 7. 5W-Craig Swartz[3] ; 8. 1W-Mark Wooten[4]
Heat 3- (8 Laps)
1. 27-Frank Paladino[7] ; 2. 55-Brandon Archey[2] ; 3. 01-Earnie Woodard[6] ; 4. 99J-Donnie Jeschke[1] ; 5. 410-Paul Pardo[8] ; 6. 82-Chris Douglas[3] ; 7. 71C-Barney Craig[4] ; 8. 1S-T.J Smith[5]
A-Main – (15 Laps)
1. 61-Rob Trent[3] ; 2. 55-Brandon Archey[6] ; 3. 27-Frank Paladino[1] ; 4. 19-Wayne Williams[5] ; 5. 7C-Jordan Conover[4] ; 6. 23-Casey Barr[22] ; 7. 99J-Donnie Jeschke[12] ; 8. 410-Paul Pardo[15] ; 9. 5G-Anthony Goode[2] ; 10. 01-Earnie Woodard[9] ; 11. 82-Chris Douglas[18] ; 12. 99K-Andy King[7] ; 13. 11js-Jeff Semmens[11] ; 14. 5W-Craig Swartz[20] ; 15. 37-Glenn Knick[10] ; 16. 1W-Mark Wooten[23] ; 17. 54-Dan Wooten[25] ; 18. 9-Eric Sandlin[8] ; 19. 36-Adam Schaeff[17] ; 20. 1M-Jeff Matheny[19] ; 21. 71C-Barney Craig[21] ; 22. 1S-T.J Smith[24] ; 23. 00-Corey Wooten[13] ; 24. 17-Red Harvey Jr.[14] ; 25. 1 OFF-Kenny Brady[16]