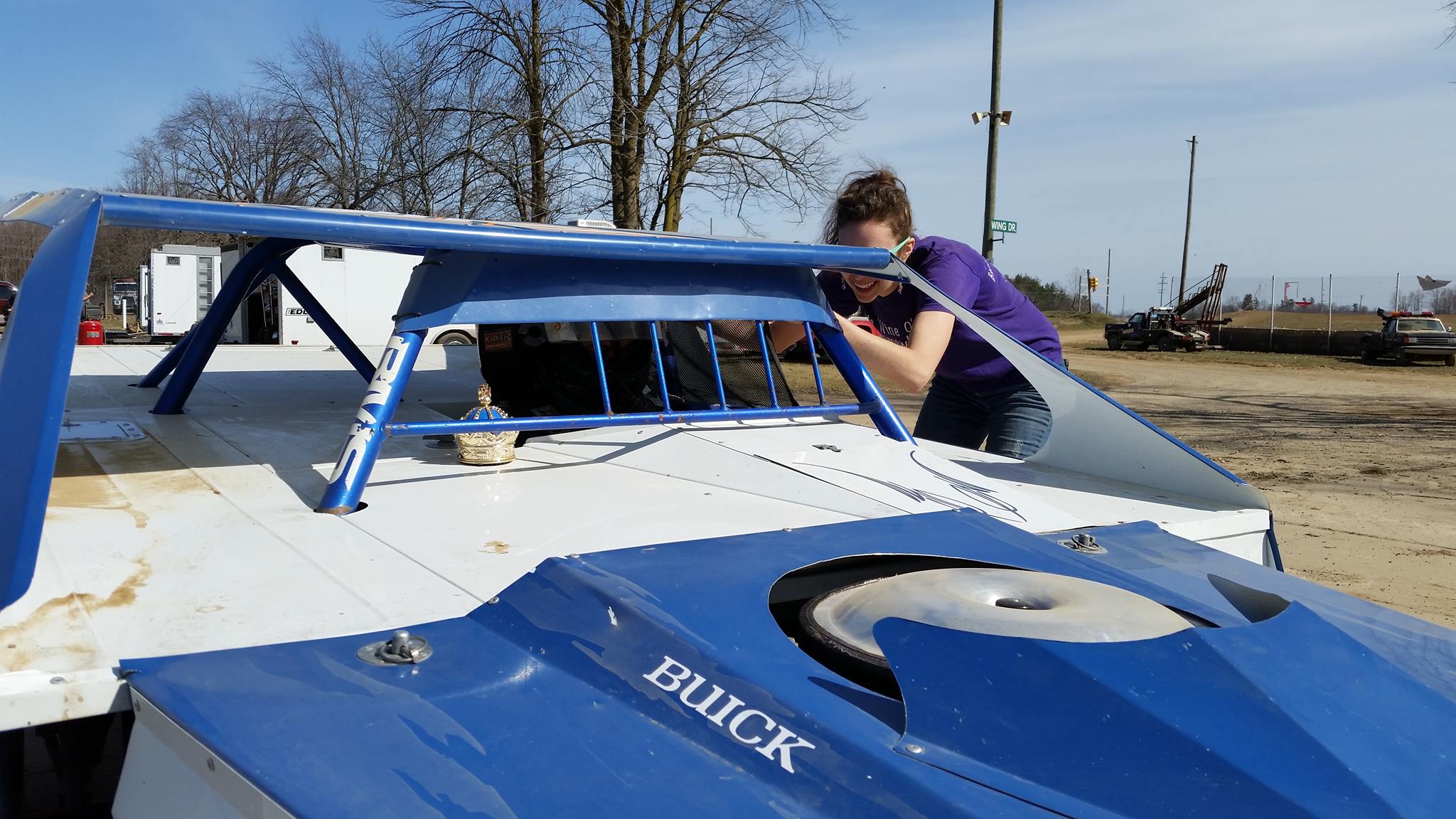 By T.J. Buffenbarger
MichiganRacingNews.com first week of existence will sadly be associated for us with the loss of Gary Terry. Granted due to me being on the sprint car beat a majority of the time I never personally met Terry, but I discovered several of my cohorts did over the past several days. From car owners like Janet Holbrook, NASCAR stars like Brad Keselowski, and others all crossed paths of Terry during his life through ¼-midgets through the driving school.
Terry's fatal accident made national headlines (over 800 related articles on Google news as of Wednesday), but the impact here in the Great Lakes State was far reaching. Terry was one of those guys in the Michigan racing community that it seemed everyone knew or knew of him.
There is a gofundme page for Terry's wife Kathy and 2-year-old daughter Taylor for funeral and future college expenses.
Notes:
Last week was big for Michigan short track racers across the country. Brian Campbell opened up the ARCA / CRA Super Series with a victory at Toledo Speedway. Campbell won a non-stop 100 lap event at the high banks just over the border. It was Campbell's 15th career CRA victory. The CRA Super Series continues on April 25th paired up with the USSA Sprint Cars at Anderson Speedway in Anderson, IN.
Erik Jones progression through the NASCAR ranks continues as the talented 18 year old won his first NASCAR Xfinity Series event in only his 9th start. Jones is already has four NASCAR Camping World Truck series victories to his credit. After this season it will be interesting to see what Toyota and Joe Gibbs Racing have for the talented youngster.
Trevor Berry is another Michigan youngster that has driven a wide variety of race cars over the past several years. Berry will take on a template late model started at the CRA / Jegs All Star Tour event at Springport Speedway on May 3rd.
While rain washed out Winston Speedway's opener on Friday several tracks were able to hold their test and tune dates on Saturday and Sunday. While several facilities are hosting more test and tunes this weekend Winston, Berlin, Crystal, and Mottville will all be in action this weekend.
Lieutenant Governor of Michigan Brian Calley was in a mood for racing on Wednesday. Hopefully he takes up my suggestion of attending one of our local short tracks this season.